Cayce Mapping
Cayce River Arts District (CRAD) Story Map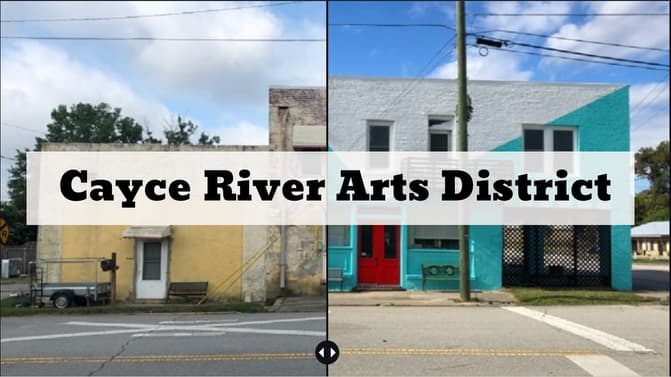 The City of Cayce River Arts District, in the heart of historic Cayce, SC, is a perfect hub and doorway to all things creative in our City.
Map Gallery
This gallery contains maps from the City of Cayce available to the general public. These maps are updated on a regular basis; however, they are static so they will not reflect the most recent map changes until their next update. All maps are high resolution in PDF format, and may be printed up to 36" x 48".
DISCLAIMER: The City of Cayce disclaims all warranties and assumes no liabilities for any errors, omissions, or inaccuracies in the information provided regardless of how caused, or any decision made or action taken or not taken by any person in reliance upon any information or data furnished hereunder. Some features may not be fully georeferenced and vetted, and as such may not be positioned at their exact geographical coordinates. Portions of the data on these maps were provided by Central Midlands Council of Governments (CMCOG) and Lexington County. For a complete copy of the Lexington County data disclaimer, please visit the following site: https://lex-co.sc.gov/departments/planning-gis/gis-disclaimer.