Cayce Plant Exchange Saturday March 19
Saturday, March 19, rain or shine, at Cayce City Hall at 1800 12th street.
Plant drop-off will be from 9:30-10:00 am. Children and friendly pets welcome. A master gardener will be on hand to answer any questions. Bring any seeds, bulbs, clippings or cuttings, potted plants, shrubs or trees, but you do not need to bring any plants to participate.
For questions, call Amanda Rowan at 803-550-9520 or email at [email protected].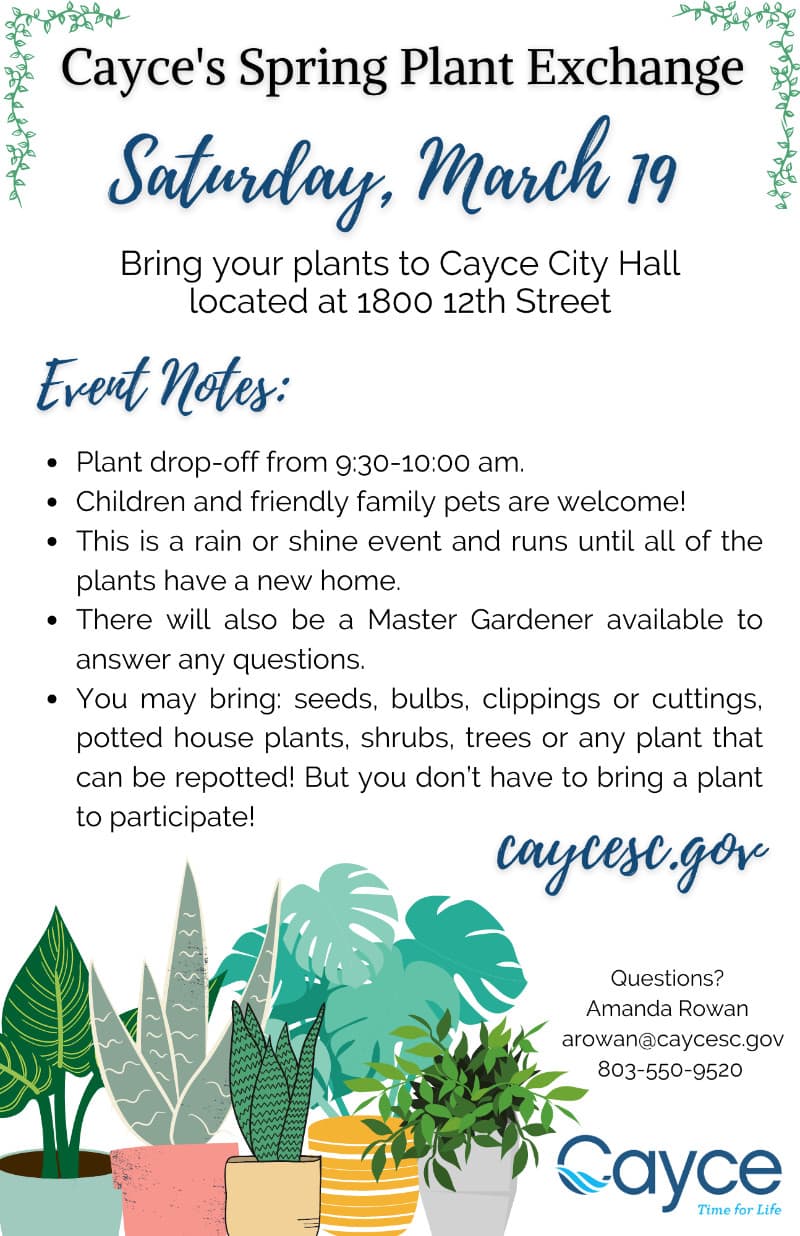 This article was originally published on Monday, March 14, 2022.
Explore More
Contact Us
City of Cayce
1800 12th Street
Cayce, SC 29033
803.796.9020


[email protected]

For All Media Inquiries
City of Cayce Spokesperson
Ashley S. Hunter
803-665-3676


[email protected]