CONTACT INFO
Phone:
(803) 939-9321
Email:
Email Us
EXPLORE
Cayce Waterline Project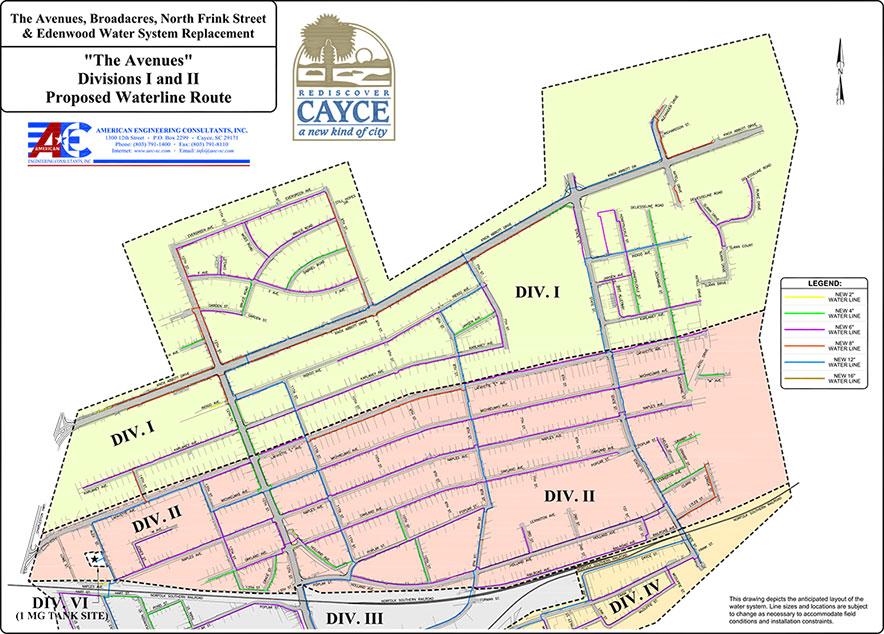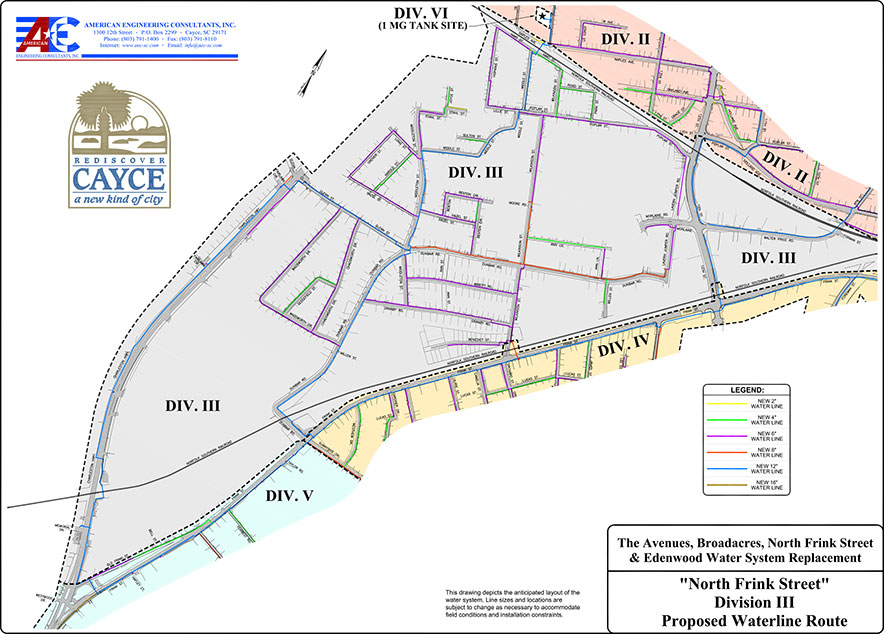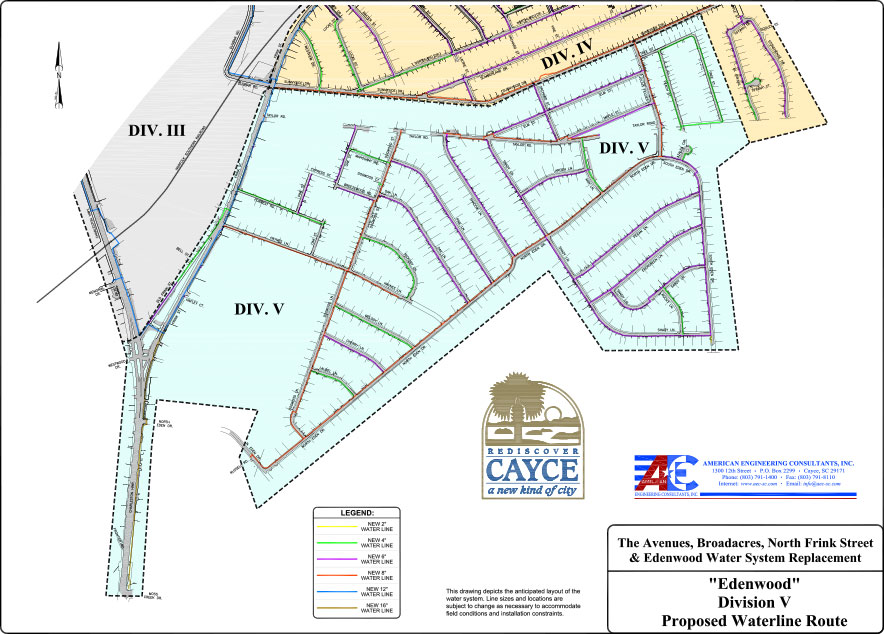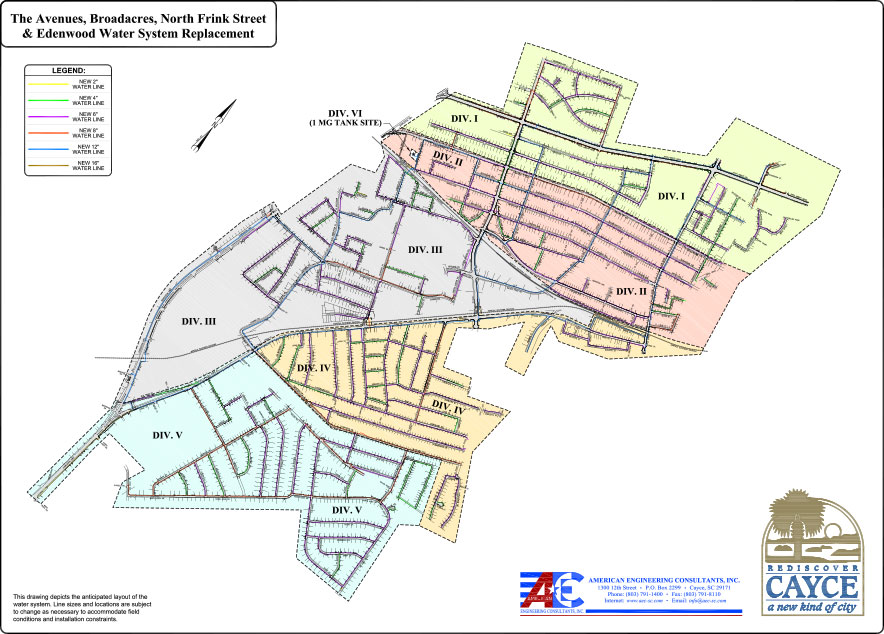 On April 1, 2017, the City of Cayce will begin a Waterline Replacement Project that will replace approximately 75% of the City's waterlines. The project will consist of replacing much of the water distribution system infrastructure in a collection of neighborhoods within the city limits of Cayce known as the Avenues, Broadacres, North Frink Street, Julius Felder and Edenwood. An existing 10-inch line along Charleston Highway will also be replaced.
The project will consist of the replacement of approximately 250,000 linear feet of existing water distribution lines, water meters, and one elevated storage tank. The lines being replaced consist mostly of galvanized steel, cast iron and asbestos cement and will be replaced with PVC and ductile iron. A new 1.0 million gallon elevated storage tank will be constructed to replace the aging Glenn Street Tank, which will be demolished and removed from service.
WHAT TO EXPECT:
A door hanger will be placed on your door before work begins on your street.
All areas that are disturbed will be put back in, as good as, or better condition as it was before. All contractors are required to video their entire project area before construction begins so there will be a record of existing conditions.
This project is scheduled to last 18-24 months but will go street by street so there should not be large parts of your area torn up for extended periods of time.
Contractors will be responsible for clearly marking any road detours.
There should be little disruption of water service unless an emergency occurs.
Your water service will be switched over to the new water meter once it is in place and approved to go into service. A door hanger will be placed on your door before your meter and service is changed.
There are different contractors for each of the seven divisions. They will all be working simultaneously and will begin on the larger, priority lines first.
Divisions 1 through 5 will be the installation of waterlines and maps can be downloaded below. Division 6 consists of the new elevated storage tank. Division 7 will be the installation of a new water meter which may be installed before or after the waterline on your street.
We thank you for your patience during this waterline replacement project. The City, our engineers and our contractors will do their best to minimize any inconvenience to our residents. At the top left column of the page you will find a contact email and phone number for any concerns.
Download Full Maps (PDF)