EXPLORE
Educational Programs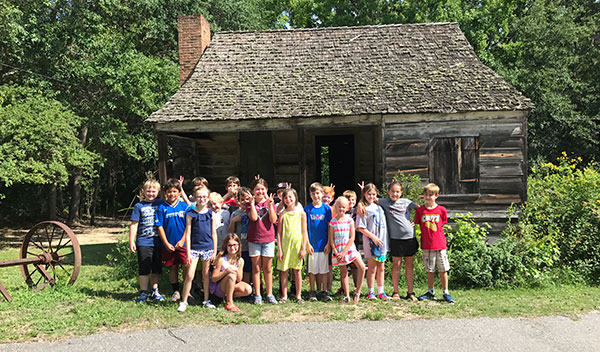 The Cayce Historical Museum now offers activity based educational programs coordinated to fit South Carolina State Standards. The museum currently offers two programs, and is actively working to develop more. Make sure to check back for more updates, or visit the museum's Facebook page for the most up-to-date news and events.
Interpreting Cultural Artifacts though Native American Pottery uses the museum's collection of Native American artifacts – one of the largest collections in the Southeast – to explore the deep Native American history in the Midlands. Following a tour of the museum, students will embark on a brief nature hike through the museum's trail and boardwalk to the Granby Pavilion, on the hike they will learn about, and identify, various indigenous plants Southeastern Native Americans used for food, medicinal, and ceremonial purposes. At the Granby Pavilion, the students create and decorate their own piece of "Native American" pottery, and use pottery sherds from the Museum's collection to date and identify their own pots.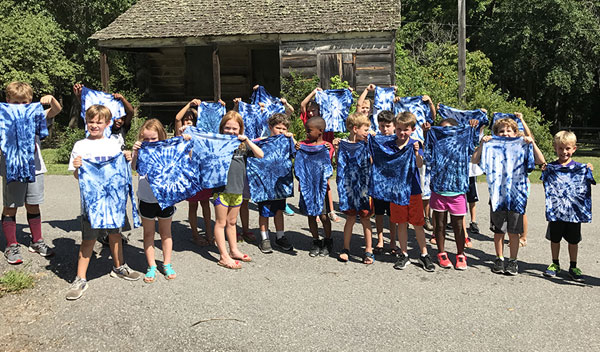 Our Indigo in South Carolina and Midlands History program uses the museum's collections and historic grounds to explore the importance of indigo, and indigo dyeing, in world history, South Carolina history, and Midlands history. Following a tour of the museum, students will participate in an activity using natural indigo dye to tie-dye their own shirt. During this activity, students will learn about the dye making process, and museum staff will use artifacts from the collection to discuss the types of indigo grown in South Carolina, and illustrate how the plant was cultivated. Due to staffing and material constraints, we ask group sizes to be limited to 5-30 children during this program.
All group tours and educational programs are free as long as they are scheduled in advance. Please allow a minimum of one weeks' notice when scheduling educational tours. You can book a group tour or educational program by e-mailing our staff at [email protected], or calling us at 803-739-5385.