Historical Museum
About the Musuem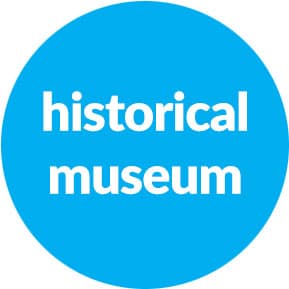 The City of Cayce is rich in history and the Cayce Historical Museum was established to share this history with you. The museum staff and exhibits will chronicle the history of the first European settlements in the midlands area of South Carolina, beginning in the early 1700's.
The museum interprets the agricultural, social, and cultural heritage of the Cayce, Old Saxe Gotha, Granby, and West Columbia areas. Exhibits emphasize periods of colonial trade, agricultural development, and transportation from the 18th century through the present time. The museum also features Native American artifacts from the area dating back thousands of years.
MUSEUM FACILITY
The main building in the Cayce Historical Museum complex is a replica of a trading post, which was built in the Cayce area in 1765. That trading post was seized by the British during the American Revolution and used as a fort. In 1817, the building was purchased by the Cayce family who used it as a private residence for nearly 100 years. "Uncle Billy" Cayce, as he was affectionately known, ran a general store near the railroad tracks in an area then known as Cayce Crossing. When citizens decided to incorporate the town in 1914, it was named for the Cayce family.
MUSEUM HOURS OF OPERATION
Monday: Closed
Tuesday – Friday 9:00am – 4:00pm
Saturday & Sunday 2:00pm – 5:00pm
ADMISSION COST
Adults $2.00
Seniors $1.00
Students (ages 13 and over) $1.00
Students (ages 12 and under) $1.00
*FREE ADMISSION ON SUNDAY
** FREE ADMISSION FOR PRE-ARRANGED GROUP TOURS
(Donations are always appreciated)
MUSEUM LOCATION
City of Cayce Municipal Complex
1800 12th Street
Cayce, S.C. 29033

CONTACT INFORMATION
Phone Number: (803)739-5385
Fax Number: (803)796-9072

Leo Redmond
Museum Director
(803)261-3983 (Cell)
lredmond@cityofcayce-sc.gov